COVID RESOURCE
Vaccine Distribution
XM Playbook
What's Inside?
Organizations of different sizes share their best practices around five key vaccine distribution focus areas:
Vaccine Outreach

Vaccine Acceptance

Vaccine Experience

Employee Feedback

Patient Relations
Learn how a strong experience management (XM) program helps you engage patients and employees, build trust, and receive real-time feedback. When applied to vaccine distribution, XM principles help you understand and exceed the expectations of patients and employees.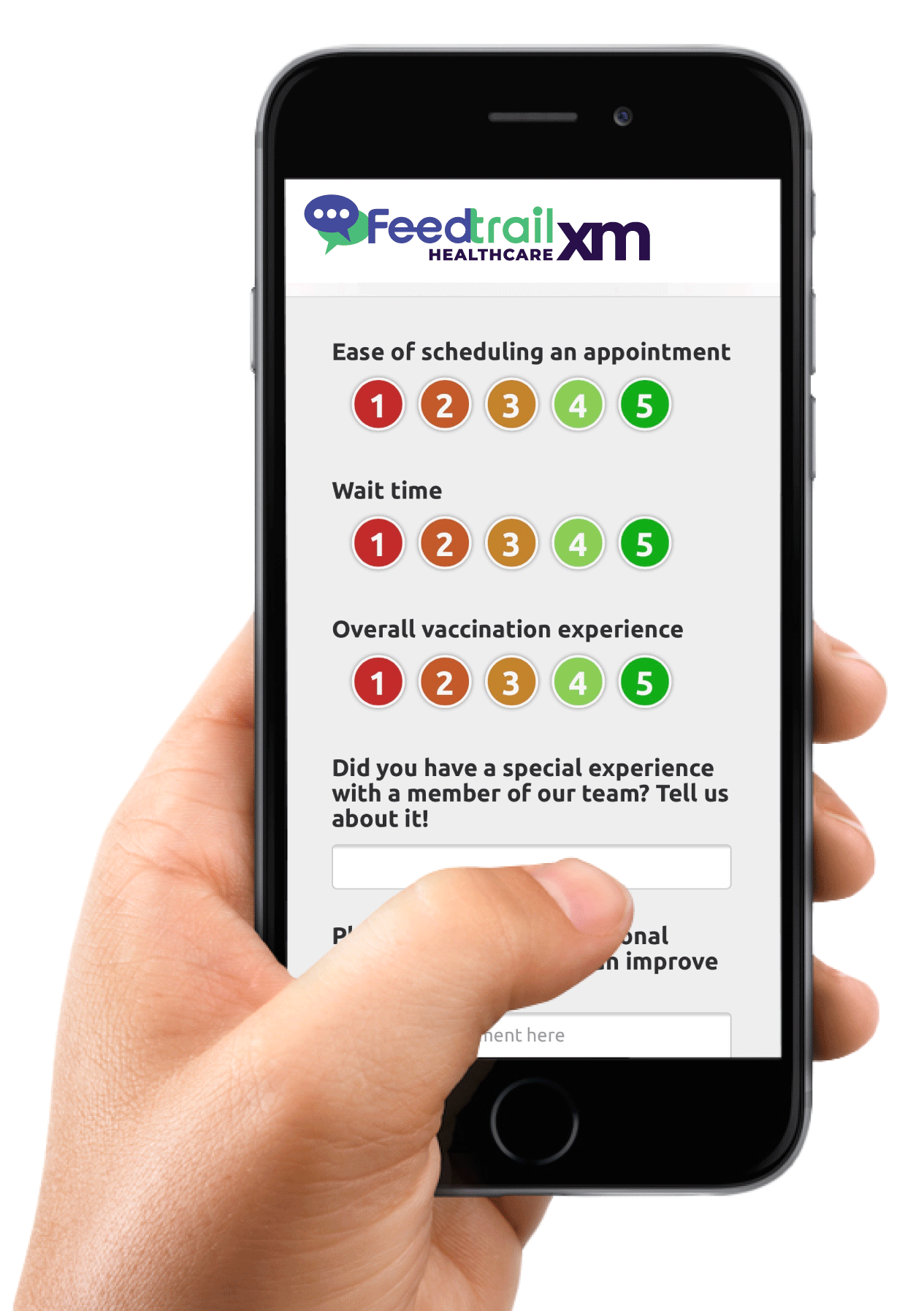 Feedtrail XM offers healthcare experience management reimagined.
As you refine your vaccine distribution processes Feedtrail can help you implement best practice surveys to get feedback, make improvements, develop resources, and energize staff.
We understand experience goes far beyond the time spent within your walls or face to face with a provider.
Engage in real-time dialogue and quickly adjust to meet new and existing challenges. LEARN MORE